The Shrimp Tank – Central PA, An Update!
You probably have heard of Shark Tank, but have you ever heard of The Shrimp Tank?  The Shrimp Tank is a podcast, in association with iHeart Radio, located in nine cities across the United States…one of which is located here in Central Pennsylvania. The Shrimp Tank brings you interviews with local business owners and entrepreneurs in our local area to learn the dos and don'ts of starting and running a business.  We like to say "Where street smarts and book smarts collide!" The West Shore Chamber of Commerce started a partnership with The Shrimp Tank Central PA in 2019 and after the COVID 19 pandemic hit in March of 2020, things have slowed down a bit.
Recently, our President & CEO, George Book was asked if he would be willing to serve as a co-host for the podcast. He agreed and here is the welcome episode edition of the new host.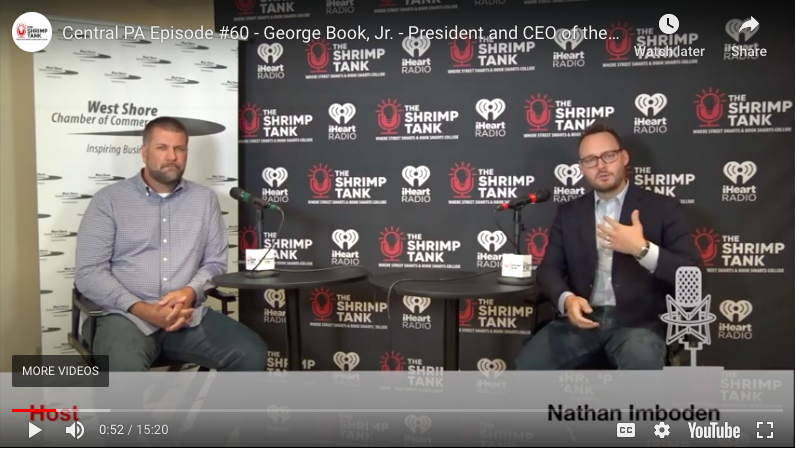 If you would like to stay up to date on the podcasts or check out earlier interviews (with some of our members!), go to shrimptankpodcast/central pa, follow them on Facebook or subscribe anywhere you can get podcasts! For the episodes with our members specifically, you can check out our Shrimp Tank Podcast page here.