Dear Members, We Appreciate YOU!
As we start to look to 2020 we want to say THANK YOU to all our members who have helped us throughout this past year. We have very supportive members in our Chamber and we are grateful for the time, energy and effort we have received. Especially so that we could carry out our mission to connect, elevate and inspire our community. We look forward to all that is to come in the new year and are excited to see what new opportunities come about to help our members and the community!
2019: A Year in Review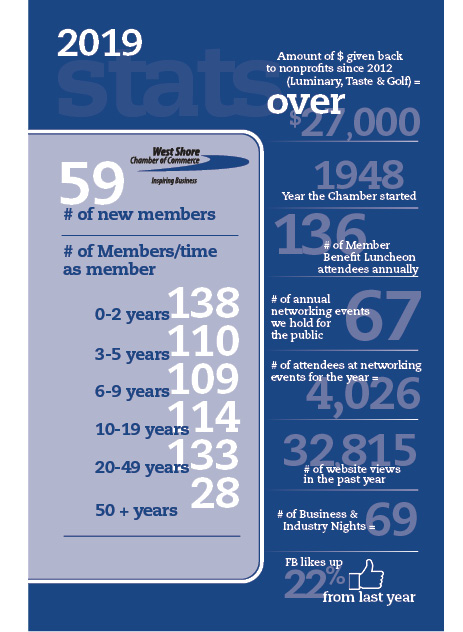 We would like to extend an extra "Thank You" to the following members who helped us photograph our events: Ashley Kemmer Photography, majorCLICKS Photography, and Roger That Photography and continue to improve our building this year: Alexander Building Construction Company, H&N Landscaping, LLC, MAXXink, and PA Landscape Group LLC.