Putt it Into the Park: Treat Your Clients or Employees to a Fun Night Out!
The snow is starting to melt and that means its time to start thinking about summer plans! So, mark your calendar because Putt it Into the Park will be returning this year on July 18th on City Island in Harrisburg. This affordable event is perfect for you to be able to show appreciation to your top clients, employees or even use as a team building event. The fun-filled day is a great outing for employees and clients alike, and our members have found using this event as their own an easy way to focus more on their clients and less on the planning. "When we host client appreciation events, we spend days on planning and logistics and then the day-of ends up being the most hectic part of all." Tom McKee of Wells Fargo Advisors emphasizes. "Partnering with the Chamber on Putt it Into the Park meant that we were able to concentrate on our guests while the Chamber staff coordinated the entire event. We spent the evening socializing with clients, not worrying about food and tickets and putting out fires. The Chamber made it easy to leverage their professional event planning capabilities while we accomplished the goal of any appreciation event: deepening relationships with our guests."
For just $25, you start at Water Golf, the 18-hole mini golf course on City Island. Then move to an all-you-can-eat picnic dinner at FNB Field while enjoying the excitement of the Harrisburg Senators taking on the Portland Sea Dogs. As an added bonus, enjoy a special $3 IPA Craft Beer from 6 pm to 8 pm and make sure you stick around post-game as the Human Cannonball launches himself towards home plate! Contact Krystin Blauch at (717) 761-0702 or krystin@wschamber.org for more information and how to reserve your corporate registrations or sponsorships today!
Event is Partnered With: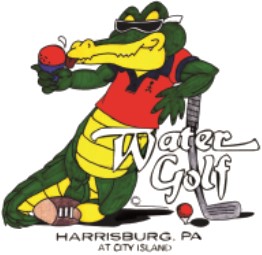 Sponsored By:
Orrstown Bank, H.B. McClure, Jameson Stone, LLC