Learn More About Our 2019 Visionary Nominees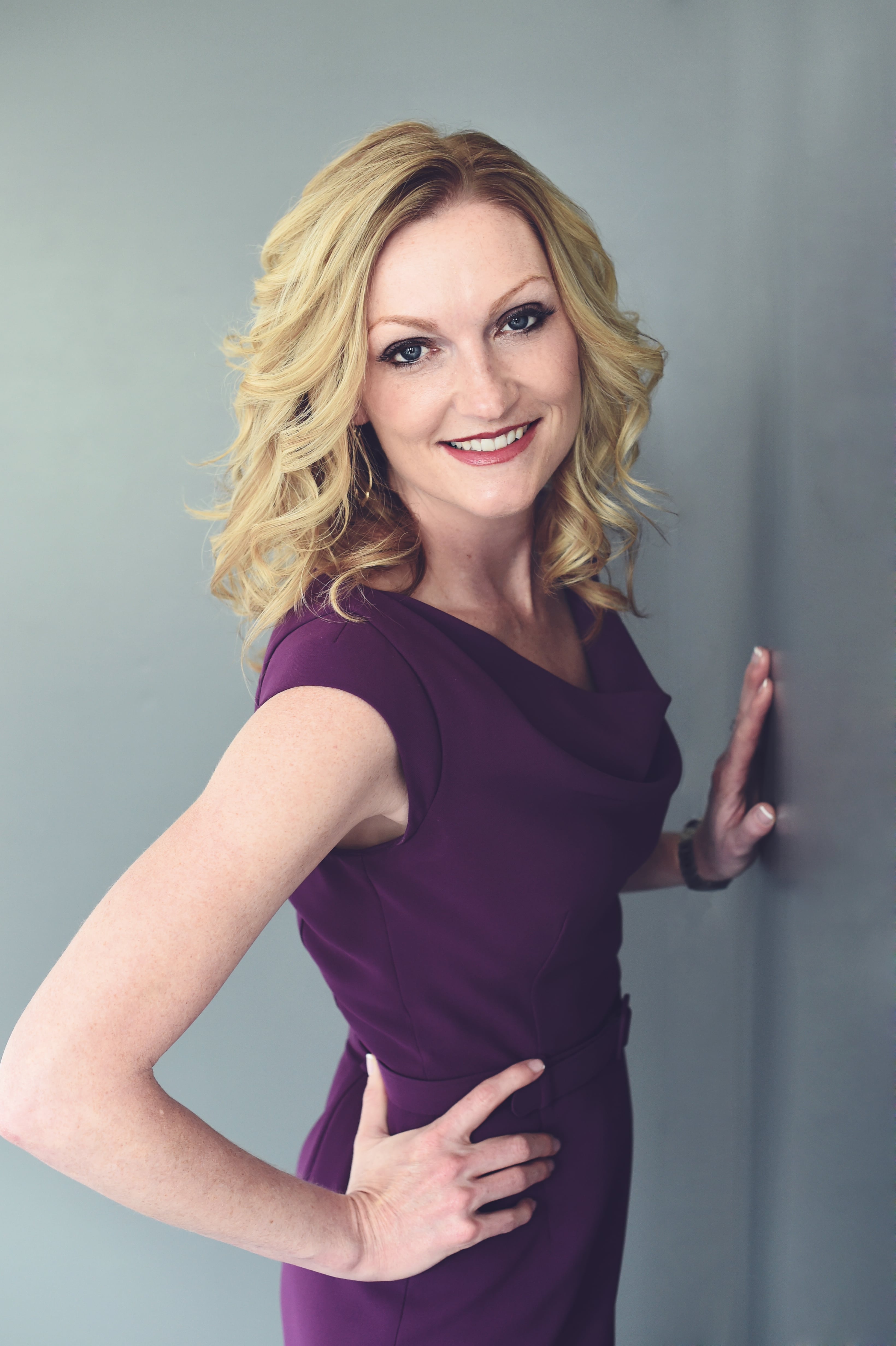 Heidi Bowie, Highmark Blue Shield, Inc.
Heidi Bowie is an exceptional leader who brings an enthusiastic and passionate attitude towards healthcare, staffing, recruiting, training, sales management, consulting, and parenting. Director of client management at Highmark, one of America's largest health insurance organizations, Bowie has demonstrated significant success in her leadership and added momentous value to both her workplace and community. A graduate of Penn State University and the Schreyer Honors College, Bowie continues to expand her knowledge and network in order to continuously grow and inspire those around her. She is committed to being a remarkable leader by her vision and leadership within her division. In her current role, Bowie is responsible for driving growth and retention for Highmark's commercial and plan partnership business for Central Pennsylvania.  She also has direct oversight of client management and clinical sales team and leads the team in building strategic plans for clients, with a focus on cost savings and quality healthcare for members. Prior to joining Highmark, Bowie worked for an IT solutions company focused on developing a national contract with the Blue Cross and Blue Shield Association that secured a preferred partnership status by developing cost-effective talent acquisition strategies with BCBS plans nationwide. Bowie has over 12 years of combined recruiting, sales, and management experience with a central focus on relationship management, account development, and strategic planning within the healthcare space. Not only is Bowie a proven leader in our region, but she is also highly active in the community and passionate about inspiring and elevating others.
What have you most recently read that has impacted you?
In 2017, I was a graduate of the Community Leadership Series class for Leadership Harrisburg. While not the most recent read, our program was inspired by Robert Greenleaf's book, The Power of Servant Leadership. This series of essays promotes the message that serving others through the community, at home, and in the workplace, is truly what sets true leaders apart. Through active engagement and a team-oriented approach, you are truly able to hit your accomplishments and build a trusting and loyal team.  I've integrated many of these concepts into my development as a leader and reference this book often as inspiration around best practices.
What advice would you give to your younger self?
Sometimes, it's ok to say "no". I am an eager people pleaser and will do whatever it takes to get the job done. Sometimes being stretched too thin can have a negative impact and you lose focus on the goals you are trying to achieve. I've learned through experience how to better prioritize and spend much more of my time focused on what I am most passionate about and best aligns with my goals.
Who inspired you the most growing up?
My father, Steve Wallace. My father was Active Duty Military (Army) until I was 17 years old.  He retired Lt. Colonel after 22 years of service. I spent my childhood moving from base to base every 2-3 years until High School. He spent his military career making hard decisions balancing family, career, and military responsibilities. To the best of his ability, he always put family first. This life taught us how to be respectful, adaptable to change, and grateful for our independence. His influence on my life and upbringing is immeasurable.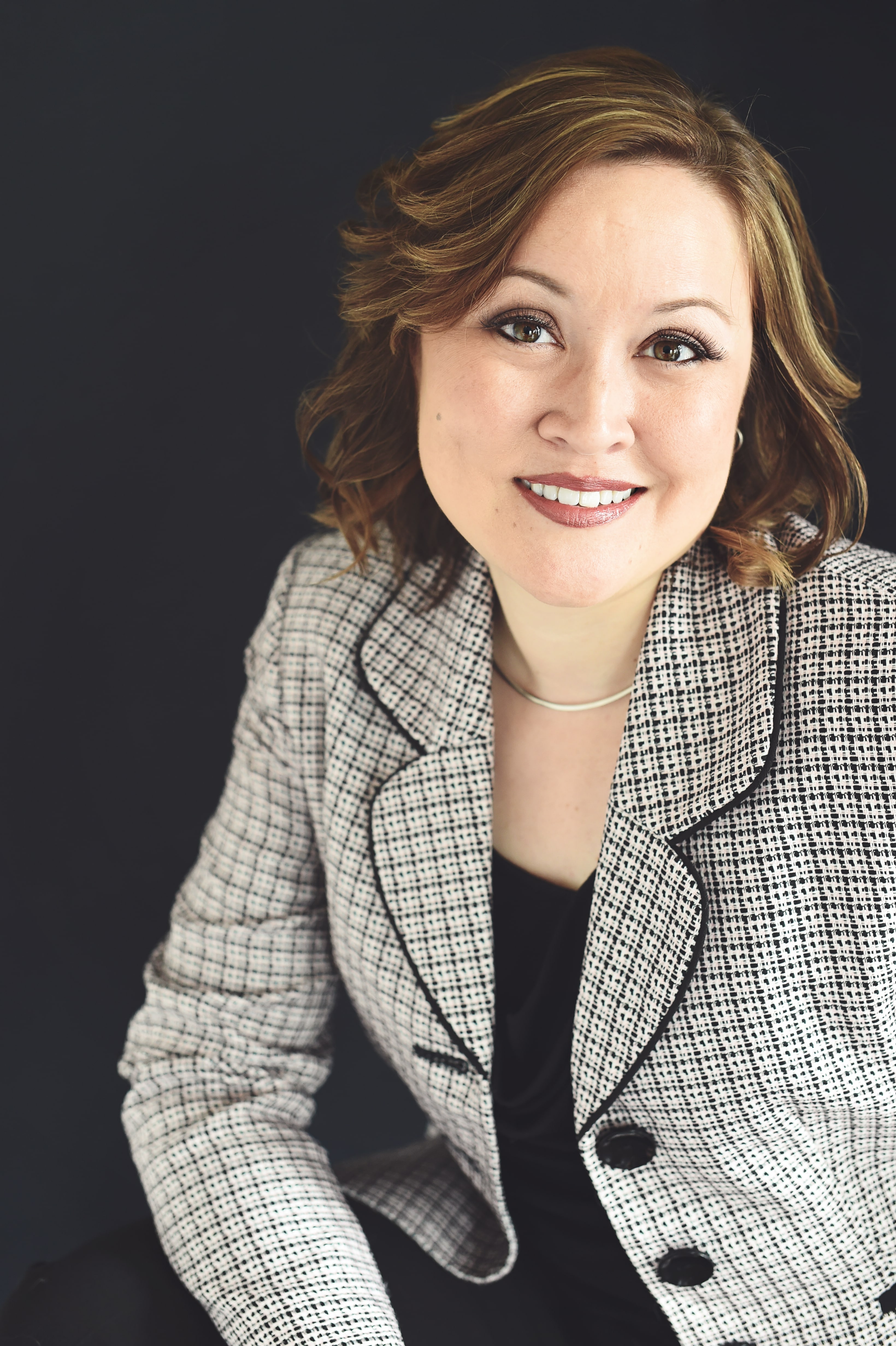 Kim Kenawell-Hoffecker, Avantra Family Wealth
As a Founding Partner and Senior Family Wealth Advisor for Avantra Family Wealth, Kim Kenawell-Hoffecker, MSFS, AWMA®, CDFA®, CRPC®, is a 25-year veteran of the financial services industry. Working closely with clients to help them achieve their life goals, she is a Certified Divorce Financial Analyst, a collaborative divorce professional, and a private divorce mediator. Leading a nine-member strong independent wealth management team, Kim embraced entrepreneurship in 2017 to provide clients with concierge financial services and bring holistic personal attention during every season of their lives. An entrepreneur and mom, Kim is devoted to improving the quality of life for others in our community. She not only brings financial leadership to professionals, women in business, and families, she is also among a growing group of female firefighters and critical response team members in the Commonwealth. Our capital city region is safer, stronger, and more prosperous because of people like Kim who safeguard and protect us. Helping others is inherent in Kim's DNA. She is an executive committee member /senior peer for the South Central PA Critical Incident Stress Management Team and a peer for the Cumberland County Critical Incident Stress Management Team where she uses her training to counsel emergency workers after critical incidents. Kim is especially proud of her leadership impact as CEO of Wevodau Dance Company, overseeing significant growth in the numbers of dance students, as well as an expansion to a new building with an all-woman executive team. She is also a member of the Cumberland Valley Eagle Foundation. Whether she's discussing financial independence with a recent graduate or responding to a critical response call in central PA, Kim exudes confidence and leadership and is an inspiring role model for women as she breaks down barriers in male-dominated industries.
What is one thing you have learned from your professional career path you think others can benefit from?
Mentoring helps. Whether we're in a stage of life and position to be a mentor, a mentee, or both, we should always be offering each other a hand up.
What advice would you give to your younger self?
Be patient. Good things do come to those who wait.  Always give of yourself and take the higher road, though it may appear to be the more difficult path.
What is your favorite dessert?
Freshly baked sticky buns.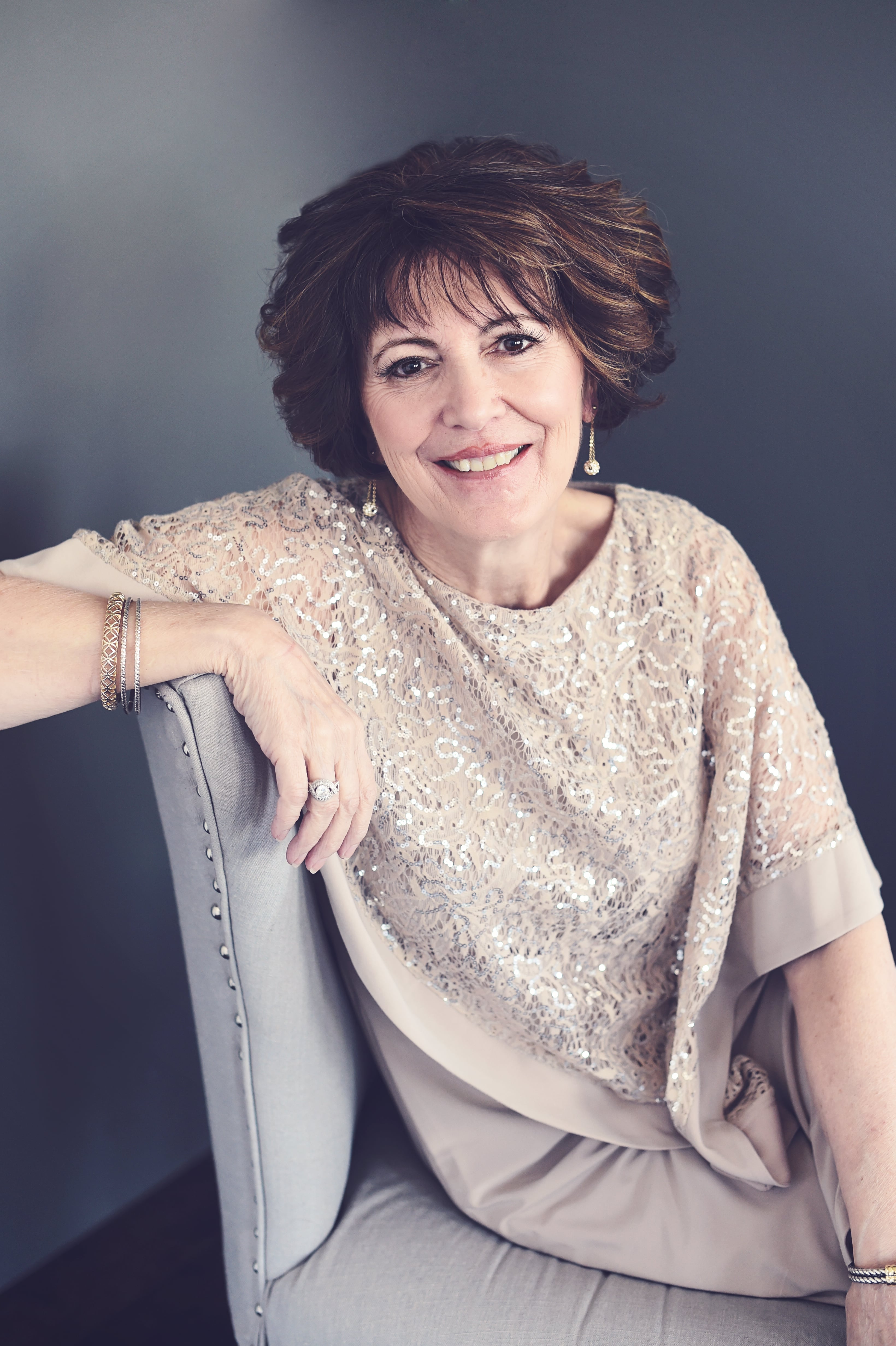 Sandy Moyle, Cumberland County
Sandy Moyle is Chief Clerk/Chief Operations Officer for Cumberland County. She began her career in county government as Deputy Chief Clerk in 2014. Sandy manages the daily operations of county government and serves the public through county services. As liaison for the commissioners, she oversees fifty-two departments and department heads and maintains the county's day-to-day operations within the guidelines set forth by the Pennsylvania County Code and the Board of Commissioners. Prior to joining the county, Sandy had served as Senior Associate/Records Management Specialist for PFM Asset Management LLC since 1997. Sandy is a member of International City/County Management Association (ICMA), West Shore Chamber of Commerce, County Commissioners Association of Pennsylvania (CCAP) and the Liaison to the Cumberland County Commission for Women. Previously, as the volunteer assistant manager for the Cystic Fibrosis Foundation – Central PA, Sandy developed relationships with other volunteers, businesses and sponsors, and created a productive team to raise awareness about Cystic Fibrosis. Sandy helps lead women as the liaison for the Cumberland County Commission for Women by providing insight, focus, and direction. She was pivotal in increasing the number of women in the commission. In her spare time, she visits seniors in her neighborhood.  She takes time to visit, plans activities from watching movies to taking them shopping to appointments or just walks. Sandy's goal is to ensure that they have someone who cares, and they are experiencing a good quality of life.
What do you love most about what you do?
As Chief Clerk/Chief Operations Officer for Cumberland County, I enjoy all the key responsibilities that go along with the position, which include analyzing the effectiveness of business strategies, problem-solving, developing and implementing methods for meeting benchmarks and goals and developing growth initiatives.
Most of all I love the way the job challenges me. I am always learning something new and have the opportunity to grow and show my potential. The diversity of the work ensures that no day is like any other, and I am always focused on bettering the community, which makes me feel good when the day is done. There is nothing better than feeling a sense of accomplishment that comes from the attainment of long-term goals…..goals that were conceived and planned, then worked with patience and commitment and end up creating something of great significance.
Who has been your biggest support and how have they helped shape you professionally?
The success I've had in my career is due in no small part to my three bosses, the Cumberland County Commissioners. Their support, guidance, and encouragement have made my job easier.  I appreciate the opportunity they have given me to work under their leadership. All three are very talented public servants, and I appreciate their business acumen, credibility, and intelligence.  Thank you so much!
What's your favorite movie of all time?
Hachi: A Dog's Tale – I can't imagine any dog lover being disappointed in this magnificent film.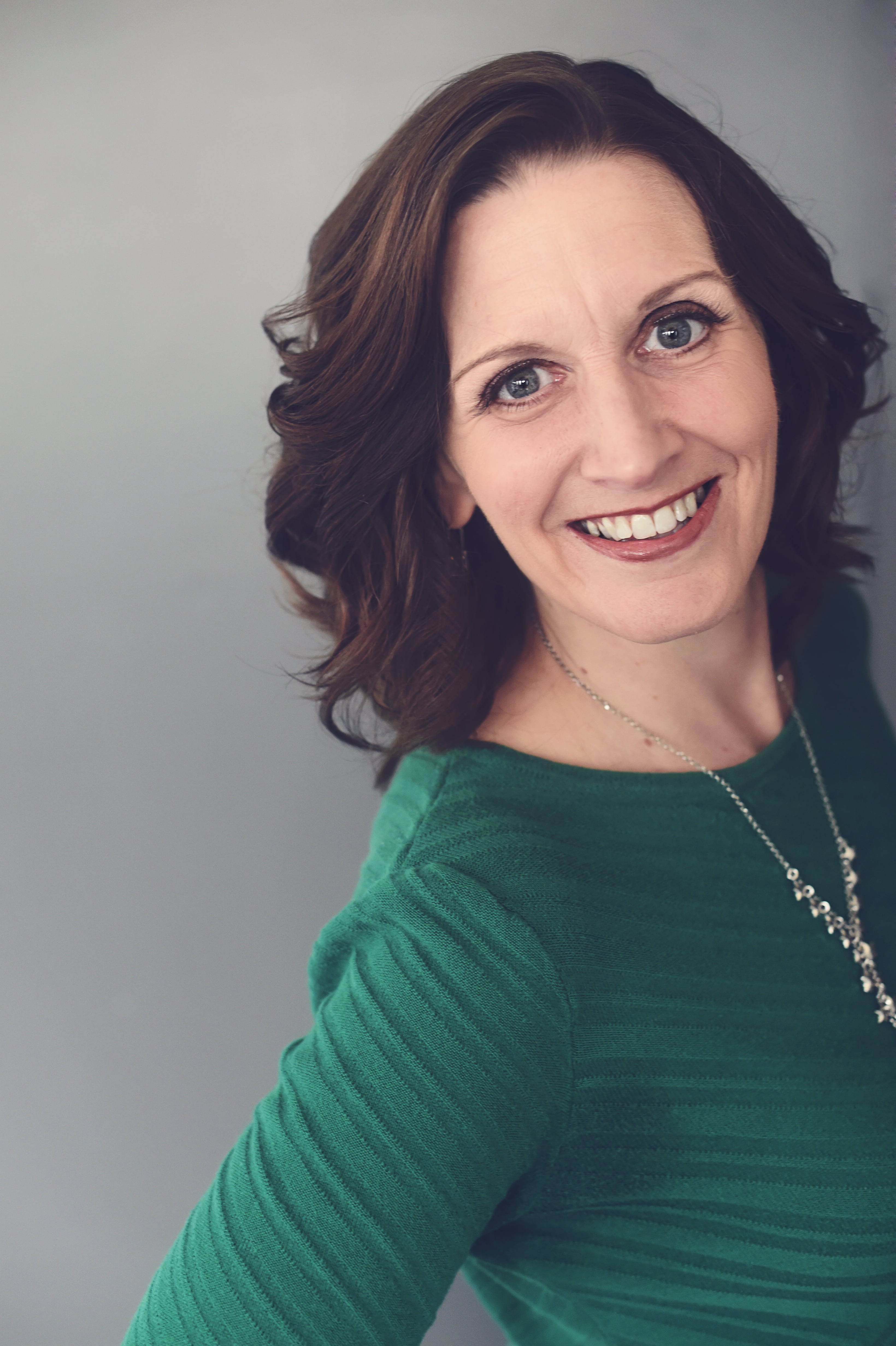 Barb Murdocca, Landmark Commercial Realty
Barbra Murdocca has been the Director of Operations at Landmark Commercial Realty for 6 years.  A native New Yorker, Barbra moved to Pennsylvania in 2012. From an early age, Barbra always took an active interest in her community, volunteering at numerous non-profits, working as a teen mentor for at-risk youth and started a memorial scholarship fund while still attending high school, for a student who lost his battle against brain cancer.
She is a graduate of Randolph-Macon College in Virginia. Barb served on the management team for the iconic Watergate building and later oversaw 1,000,000 SF of real estate in northern Virginia.  Her leadership experience led to new roles, serving as Director of Operations for a large roofing company in northern Virginia and later, C.E.O of Skyline Kentucky.
Seeing the importance of supporting young women in their own leadership growth, Barbra served as collegiate chapter director for her alma mater, working with young women in developing their leadership and communication skills. Due to these efforts, Barbra became the first recipient of the Randolph-Macon College Advisor Award. Barbra currently serves on the State Realtor Association ICI committee and past Chair for the Harrisburg Realtor Association Commercial Council. She helped launch a local chapter of the Columbiettes, a Catholic women's organization.  She is the treasurer for her school's PTO and committee chair for the building & grounds at Holy Infant Church. Barbra is married to David Murdocca, and the proud Mom of Ian (age 9) and Miles (age 8).
What is your greatest accomplishment?
Helping my oldest son overcome his diagnosis and all its associated obstacles.  After 6 years seeing him laugh and thrive. 
Who inspired you the most growing up?
My father.  He always stressed to me the importance of being a self-sufficient individual.  *And he taught me how to install lighting fixtures.
What is your favorite dessert?
My father-in-law's Tiramisu.  It dissolves in your mouth like cotton candy – it's amazing!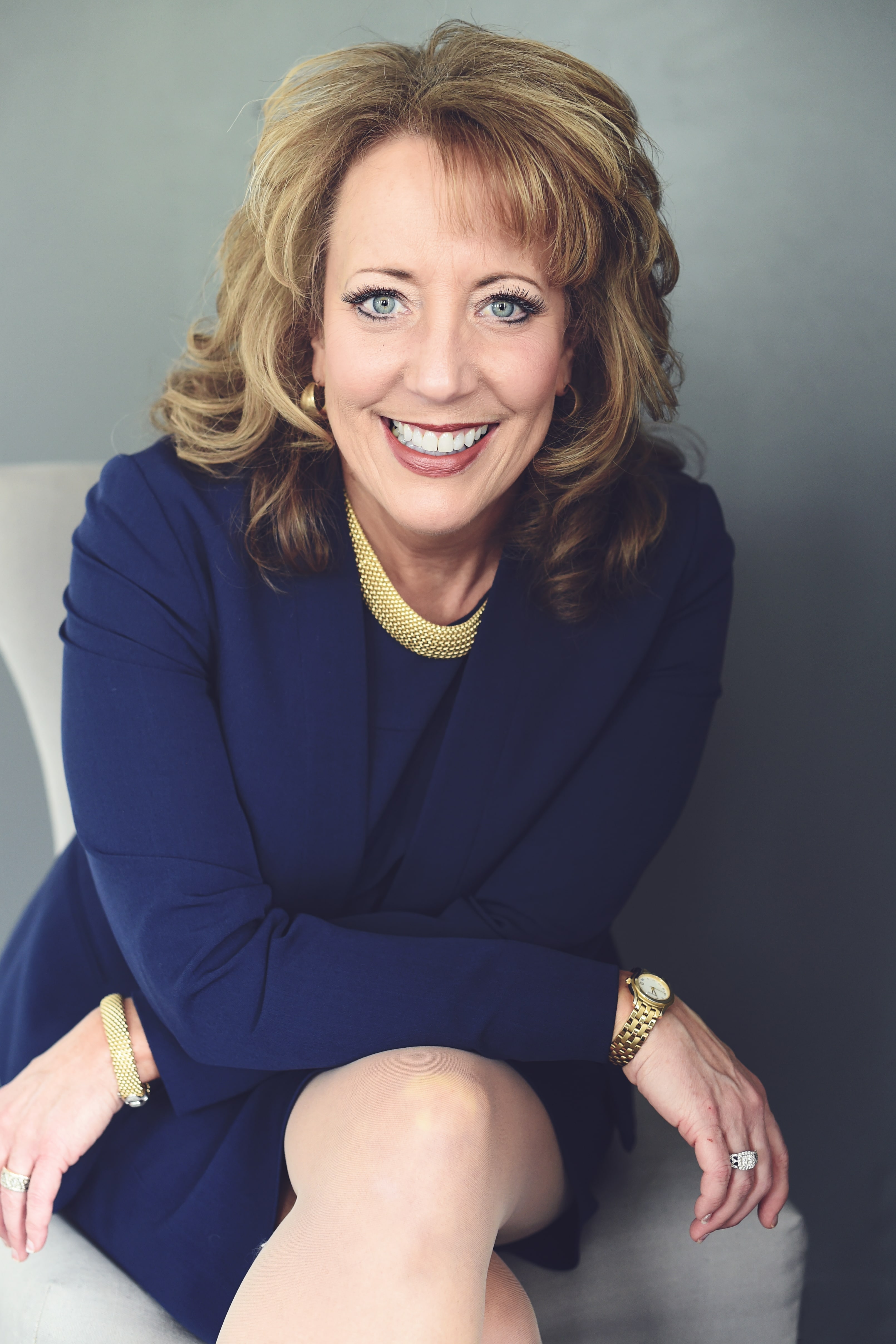 Betsy H. Taylor, Esq., Highmark Blue Shield, Inc.
As senior counsel for AHN government relations, Betsy Taylor is responsible for advocacy representing the 8 hospitals of the Allegheny Health Network covering state and federal legislative/regulatory issues and the development of healthcare policy.
Highmark Health is the second-largest integrated healthcare delivery and financing network in the nation based on revenue and the parent company of Highmark Inc. and the Allegheny Health Network providing health insurance and direct patient care respectively.
Prior to joining Highmark Inc. in 2002, Ms. Taylor was the director of legal and regulatory services for the Hospital & Healthsystem Association of Pennsylvania.  Until 2014, she was counsel for government affairs at Highmark Inc. providing advocacy support for the insurance division until assuming chief government relations responsibility after the formation of AHN.
She is a graduate of the University of Pittsburgh, with a bachelor's degree in health information management and a master's degree in health administration. She obtained her law degree from Widener University School of Law.
Ms. Taylor is a Life Member of the University of Pittsburgh's Alumni Association and is active with the Keystone Pitt Club in central Pennsylvania.  She is 15 year volunteer with the Highmark Caring Place – a center for grieving children and their families; an avid supporter of the Steelton Community Cats – a nationally-recognized Trap/Neuter/Return program providing a "no kill" Population Control Service of feral/free-roaming cats; is a member of the United Way of the Capital Region Women's Leadership Network; and serves on the Swatara Township Zoning Hearing Board.
What is one thing you have learned from your professional career path you think others can benefit from?
Believe in the power of failure. It's the best way to learn. Just remember to learn from your mistakes, and not to repeat the same ones.  People see success as positive and failure as a negative.  Failure isn't a bad thing — you can learn, grow and evolve from your past mistakes. In business, failure is an all too common occurrence. After all, nine out of 10 small businesses will fail. Failing once, twice, or even hundreds of times doesn't mean you've hit the end of the road – it means you've taken another turn, and you're one step closer to success. As you go through your career and encounter failures, you'll learn valuable life lessons from those mistakes. The goal today is to help you learn from your failures and become a more successful and productive individual.
What is your greatest accomplishment?
Going to law school at night while working a full-time job.  I have great respect for anyone who pursues any degree or training while juggling a job and family.  In my situation, it was grueling to have a job with a lot of responsibilities and take three to four classes a semester.  I was extremely proud (and exhausted) to have graduated with my law degree in four years and pass the bar exam on the first try!
Do you have a favorite vacation spot? If so, where?
I can't say I have a favorite vacation spot but I will admit I am a "home-body."  I truly love just staying home on my time off – working in the garden and doing other things around the house or lounging on my patio.  Also, since I like exploring different places and doing different things, I enjoy the occasional "day trip" on my time off.  There are so many great things to see and do so close to the Harrisburg-region!
---
The winners will be announced during the Luminary Awards Luncheon taking place on August 28th from 11:30 am – 1:30 pm at the Radisson Hotel Harrisburg. Interested in attending? Purchase your tickets here and details on the event can be found here.