Learn More About Our 2019 Shining Star Nominees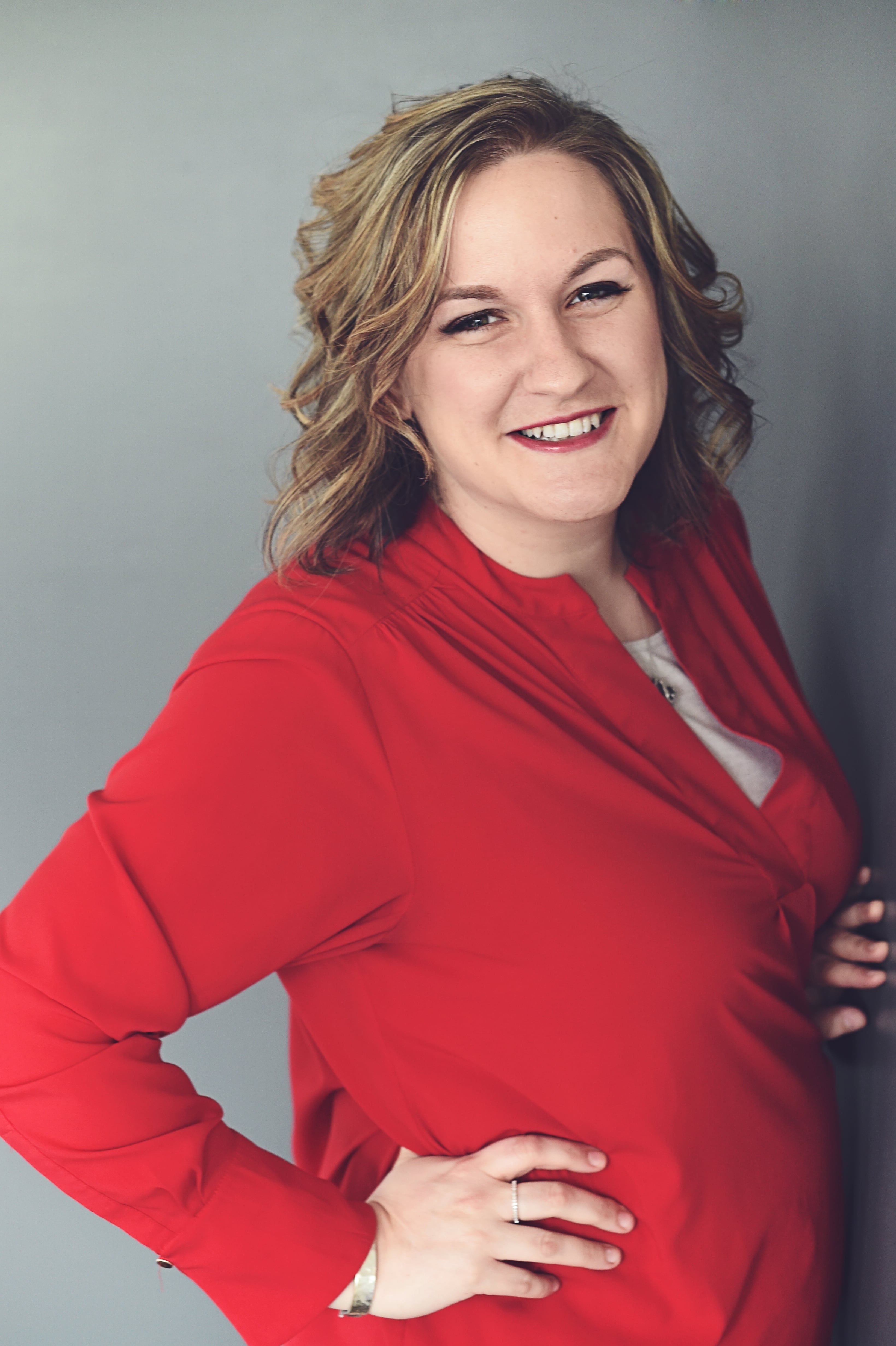 Jacquie Hower, Zimmerman's Automotive Service Inc.
Jacqueline Hower is the Director of Operations and 3rd generation Zimmerman at Zimmerman's Automotive Service, Inc. In her role as Director of Operations, Jacqueline handles daily accounting, community events/outreach, marketing/social media, etc. At Zimmerman's, Jacqueline plans great community events that benefit local non-profits, like the Mechanicsburg Music Alliance, New Hope Ministries, Upper Allen Fire Department, Upper Allen Police Department, and many others, by raising money for their cause. Outside of her career, Jacqueline is actively involved in the Upper Allen Women's Club where she serves as a co-chair of the Public issues committee that helps community organizations and local veterans, she is an active firefighter, the recording secretary and serves on many different committees at the Upper Allen Fire Department, and an active member of the national organization, Women in Auto Care, where she has served on the education committee to help provide financial assistance to other women coming into the automotive industry through a scholarship fund. She has helped each of these organizations raise money for each of their different causes. Jacqueline enjoys being able to mentor other women in not only the automotive industry but also as a firefighter. She feels that it is incredibly important for women to support and empower each other. Jacqueline likes spending her free time with her husband, Dan and their two boys, Brantley and Mason.
What do you love most about what you do?
The thing that I love the most about my job is interacting with the public. Whether it is through car care classes or the community events I plan at Zimmerman's, being able to be immersed in my community is what makes my job so much fun.
What advice would you give to your younger self?
The advice I would give my younger self is to never give up. It is so easy to tell yourself that your goals/dreams are unattainable but with hard work and determination, you can achieve those goals/dreams.
Who inspired you the most growing up?
Growing up, my parents were a huge inspiration. Not only do they both work very hard on their business, but they have also been married for over 40 years and show so much love for their family and what they do.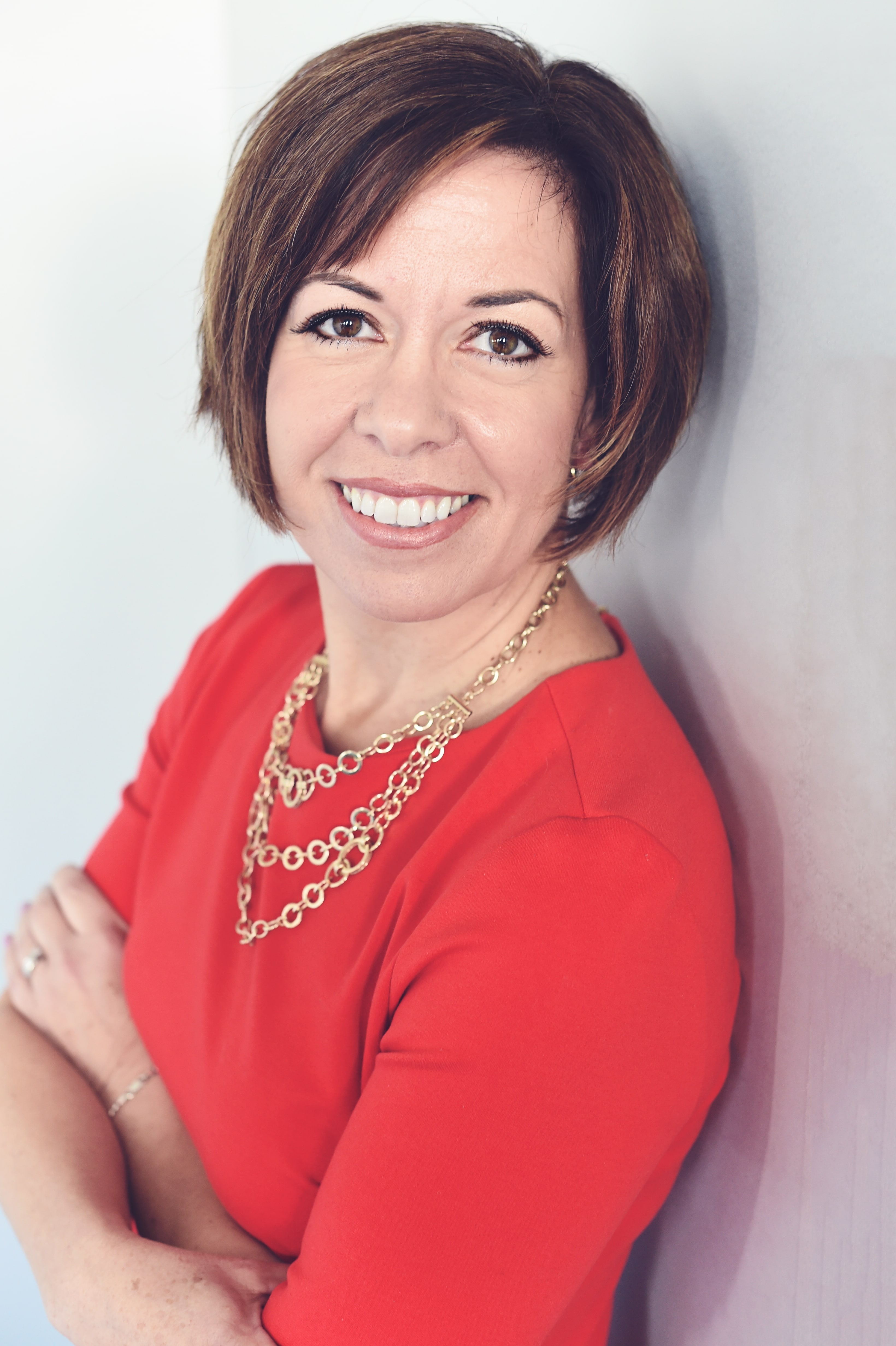 Kelly McCall, UPMC Pinnacle
Kelly McCall is director of public relations and communications for UPMC Pinnacle. She is an accomplished communications professional with nearly 25 years' experience in developing and executing integrated communication campaigns that attract media attention and support strategic initiatives. Kelly is responsible for public and media relations activities supporting strategic goals and system marketing plans for key clinical and ancillary areas at UPMC Pinnacle. She develops and executes strategies that are intended to create and uphold a positive public image for UPMC by working and forming relationships with various members of the media, government, and public. Outside of her work life, Kelly passionately serves her community. She has made significant contributions to her church, where she served on its leadership board for two years. She is also a small group Bible study leader and currently teaches Sunday school. She has also participated in two mission trips. She was a founding board member of Girls on the Run-Capital Area. Kelly is a 2016 graduate of Leadership Harrisburg's Community Leadership Series. Kelly holds a bachelor's degree in advertising/communications with a minor in Spanish from Penn State University.
What is one thing you have learned from your professional career path you think others can benefit from?
Embrace change! It is inevitable, and the earlier we learn to adapt and grow during changes, the better we will be and the better we will serve our organizations.
Who inspired you the most growing up?
My parents are very inspiring! They led by example for having a strong work ethic, both in their careers and the community. They made time for fun and vacations and were always involved in our lives and our activities. They are great parents, and I am thankful their mine.
What's your favorite movie of all time?
Choosing one favorite is difficult. It would be easier if you said choose a favorite movie by genre! I usually choose a comedy first, although I'm Marvel fan. I can watch movies like Christmas Vacation, Best in Show, and Bridesmaids repeatedly.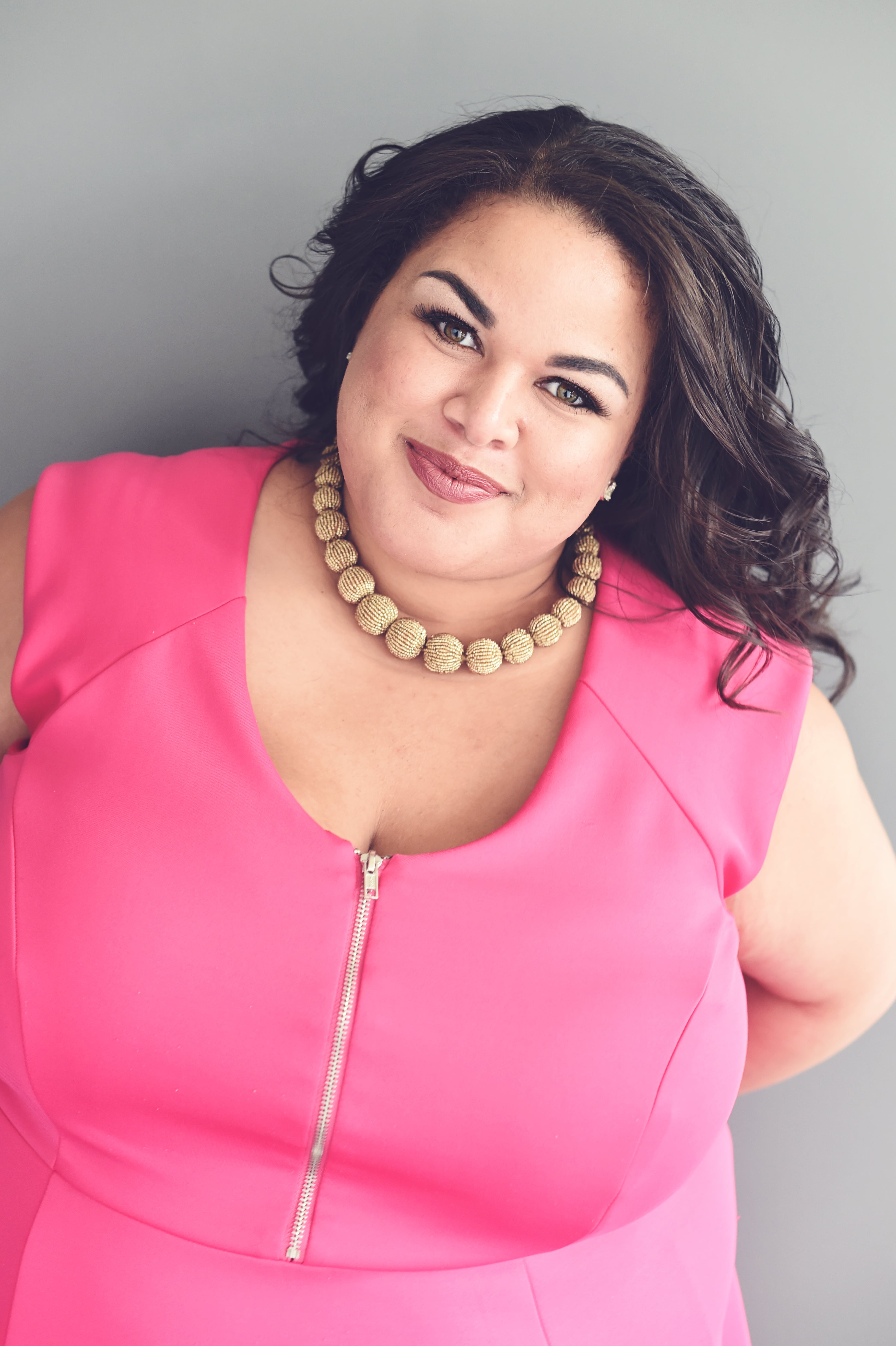 Brittany Ashton Parker, AmeriChoice Federal Credit Union
Brit Parker is a Lancaster City native who moved to the Harrisburg area almost five years ago. As the Business Development Specialist at AmeriChoice Federal Credit Union, she uses her love for people and passion for community to create meaningful relationships and is lucky to get to call it "work." As an avid student and advocate for Financial Literacy, Brit has turned her enthusiasm for education into a love of teaching others. Her favorite groups to teach are students of all ages and the ladies of the PA Immigration and Refugee Women's Network. Because of this, she's been recognized and awarded, in conjunction with AmeriChoice, for her efforts in financial literacy over the past two years. In addition to being a member of the West Shore Young Professionals, she also sits on the Board of Directors for Medard's House which is also her chosen benefitting charity. She lives in Camp Hill with her husband, Ryan, who she thanks for being her number one fan and cheerleader.
What do you love most about what you do?
I love the ability and freedom of being able to connect with people on a personal level. So many times in business, we go after a transaction and that is fine but in my field of banking at the credit union, there is a story behind every single transaction, literally! Our members share so much of their lives with us and we have to be appreciative of that allowance into someone's life story.
What advice would you give to your younger self?
Keep doing exactly what you are doing, and stick up for yourself more! People won't like you if they are intimidated by you, but they will try to dull your shine- so make sure you REALLY give them something to be completely blinded by!
Who inspired you the most growing up?
My grandparents for their strength, tenacity, and hardwork.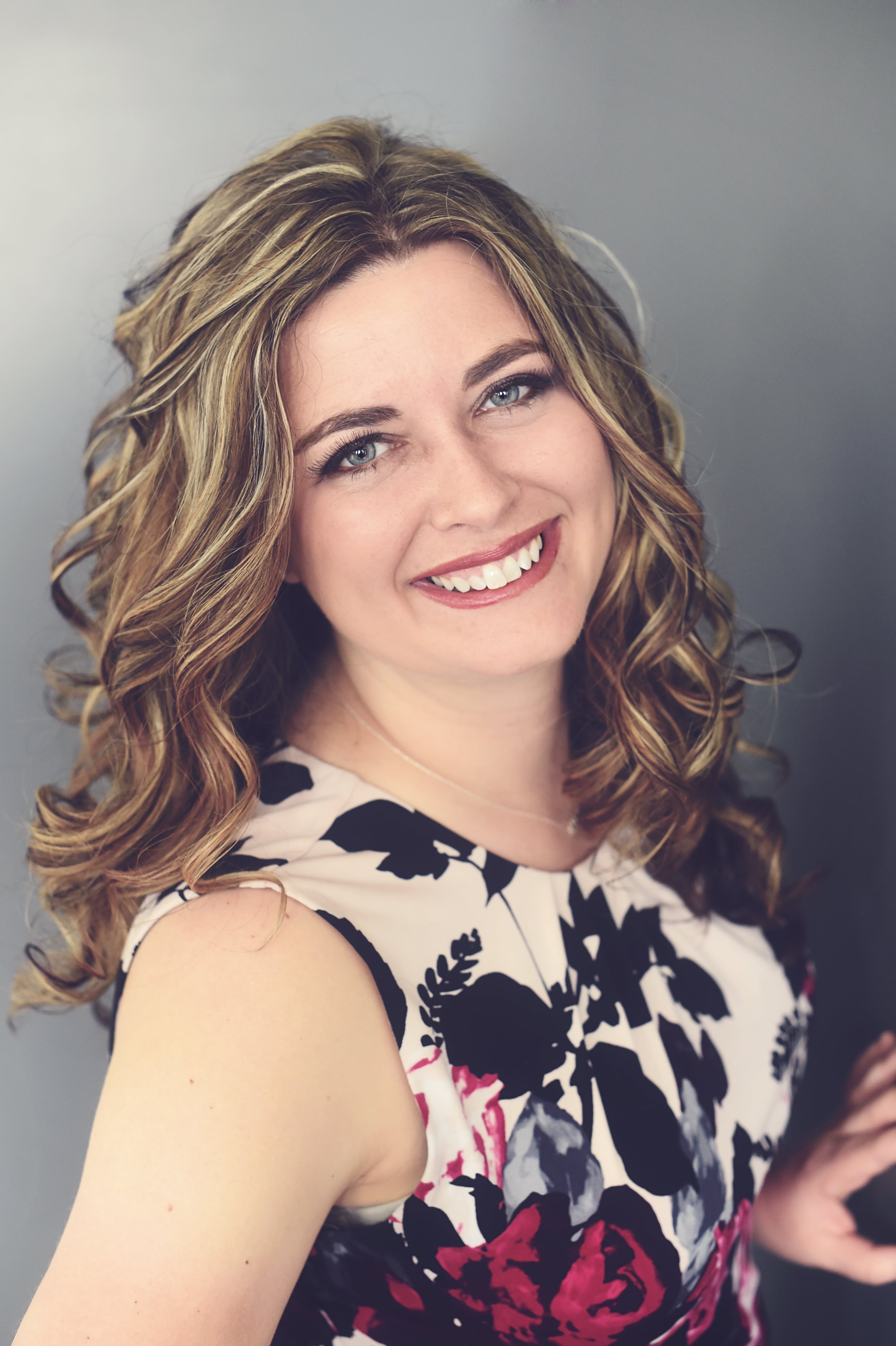 Bethany Salzarulo, Cumberland County
Bethany Salzarulo, a Connecticut native, graduated from Edinboro University in 2004 with a Bachelor of Arts in Journalism. That same year she began as a temp at the Cumberland County Bureau of Elections, assisting the presidential election with data entry. Two years later, she was hired for a permanent position as the Election Manager, working alongside the Director of Elections. In 2016 — the middle of a presidential election cycle — Bethany was promoted to the Director of Elections for Cumberland County, one of the largest, and the fastest-growing, counties in Pennsylvania. As Director of Elections, Bethany facilitates and protects democracy, ensuring that the 172,000 registered voters in Cumberland County can exercise their right to vote. She oversees all primary and election events every year, maintaining 100% accuracy. Working with both the public and those running for office, Bethany ensures all regulations and laws are followed with respect to running for office and voting. As supervisor of all election staff and the 1,200 poll workers in 118 polling locations, Bethany also oversees training and support of staff and volunteers, along with managing the logistics of both equipment and supply delivery to Cumberland County's polling places. Currently, Bethany is spearheading the implementation of the new voting machine system, a state-mandated requirement for 2020, while also preparing for the upcoming presidential election. Bethany and her two children — Sofia, 11, and Dane, 6 — reside in South Middleton Township. In her free time, she enjoys traveling, spending time outdoors and tackling new challenges such as zip-lining.
What is your greatest accomplishment?
Becoming a Mother
What's your favorite restaurant in Central PA?
The Barn at Allenberry
Do you have a favorite vacation spot?
Maine
---
The winners will be announced during the Luminary Awards Luncheon taking place on August 28th from 11:30 am – 1:30 pm at the Radisson Hotel Harrisburg. Interested in attending? Purchase your tickets here and details on the event can be found here.